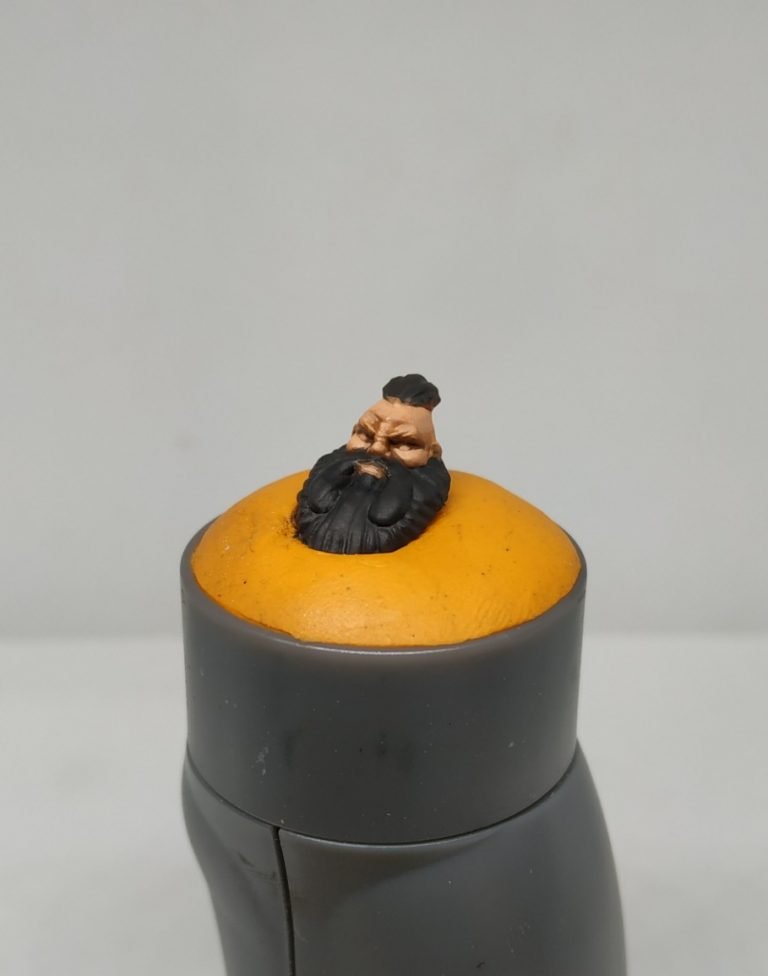 You can tell alot by looking at one's face, the horrors of war, besting the monsters of Manheim, the hatred for foes long gone, determination when fighting against all odds.
In this tutorial we will discuss in detail how to paint faces in a fast and effective way to quickly bring your troops to the battlefield while looking impressive!
Today we will be using colors from the Vallejo Game Color range however, we will also be releasing the same guide using other color ranges as well!
Preparation: Start by basecoating the surface with Vallejo Model Color Black. You may do so with an airbrush or by brush. Either way, make sure to apply multiple thin coats.
Step 1: We start by basecoating the face with VGC Dwarf Skin. It is important to apply multiple thin layers of Dwarf Skin until your color reaches full opacity. You will notice that a black undercoat might require 3-5 layers of paint to be fully covered.
Step 2: Once we have built up a nice base layer for the skin we use Vallejo Wash Dark Brown to cover the entire area. Once washed it is important to let it dry completely before you move on to the next step.
Step 3: Once the wash has dried completely we go back to the elevated areas that would catch the most light and place highlights with Dwarf Skin.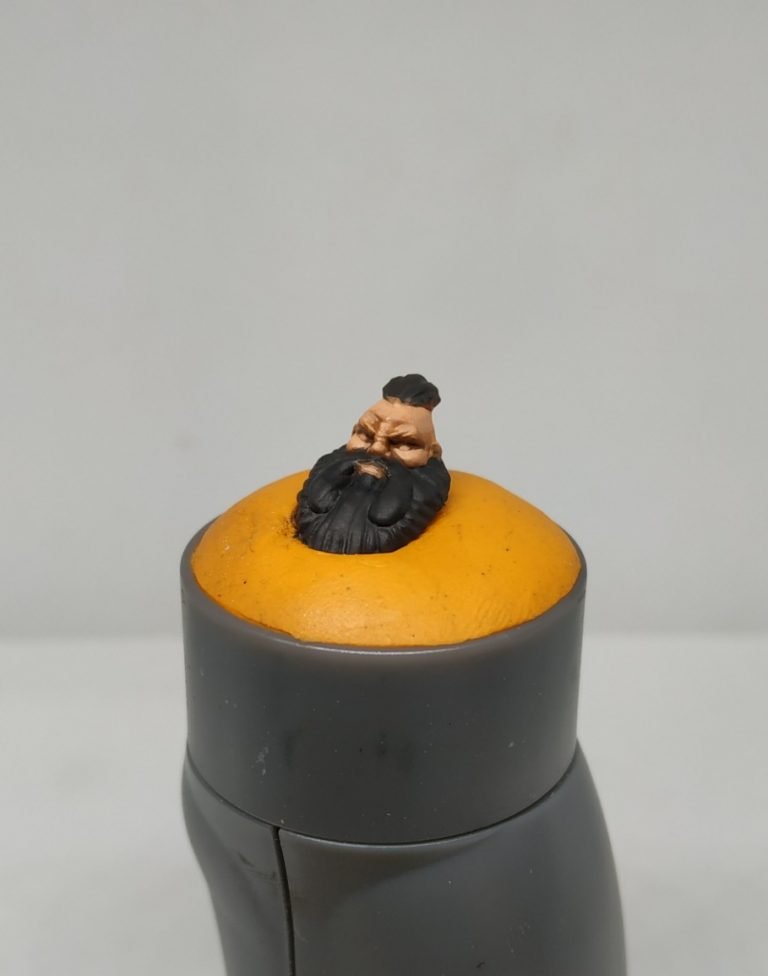 How did this tutorial work for you? Post your painted Conquest miniatures with the #ColorsofConquest handle and show us how you paint skin and faces!